Cartes neuves de remplacement pour flippers électroniques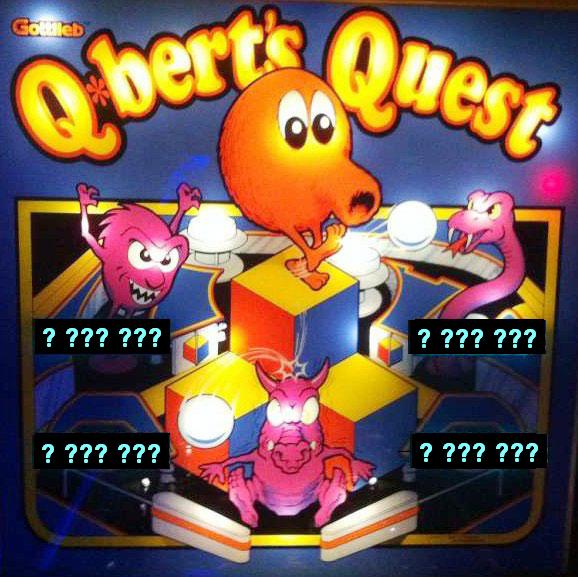 Votre
flipper est en panne
au fond du garage et vous considérez sérieusement le jeter ?

Vous avez identifié une panne particulière mais la
carte fautive est irréparable ou introuvable
?

Vous ne savez pas comment
réparer votre flipper
et avez peur de vous tromper ?

Vous voulez fiabiliser votre flipper avec des
cartes modernes et robustes
?

Vous voulez ajouter un peu de peps à votre flipper grâce à de nouvelles options de jeu ?

Vous avez besoin d'un conseil ? ... ou tout simplement une petite question à poser ?
Pour toutes ces raisons et bien plus encore, bienvenue sur notre site de l'Association FLIPPP! (loi 1901) !

Nous concevons et produisons un large éventail de cartes électroniques de remplacement.

La gamme complète comprend notamment des cartes CPU de remplacement, des cartes son et des cartes "tout-en-un" (conception unique qui remplace toutes les cartes du jeu par une seule).

Le fonctionnement de ces cartes, à base de composants électroniques modernes et robustes et sans pile de sauvegarde, est garanti 100% fidèle à l'original pour les pûristes.

Néanmoins, tout le monde y trouvera son compte puisque de nombreuses fonctionnalités nouvelles sont activables ou désactivables à volonté par menus, en plusieurs langues.


Les cartes produites par FLIPPP sont prévues pour fonctionner dans les flippers suivants :
Gottlieb System 1 : Cleopatra, Sinbad, Joker Poker, Close Encounters of the Third Kind, Dragon, Charlie's Angels, Solar Ride, Count-Down, Pinball Pool, The Incredible Hulk, Totem, Genie, Hell's Queen, Buck Rogers, Roller Disco, Torch, Asteroid Annie and the Aliens


Gottlieb System 80 : The Amazing Spider-Man, Circus, Panthera, Counterforce, James Bond 007, Star Race, Time Line, Force II, Mars God of War, Pink Panther, Volcano, Black Hole, Eclipse, Haunted House, Devil's Dare, Caveman, Rocky, Spirit, Striker, Punk!, Goin' Nuts, Krull, Q*Bert's Quest, Super Orbit, Royal Flush Deluxe, Amazon Hunt, Rack 'Em Up!, Ready...Aim...Fire!, Jacks to Open, Alien Star, The Games, El Dorado City of Gold, Touchdown, Ice Fever


Kits sur base Gottlieb : Sahara Love, Jungle Queen, L' Hexagone, Movie, Sky Warrior, Tiger Woman, Mythology, Le Grand 8 (Christian Tabard)


Bally : Centaur


Stern : The Simpsons Pinball Party
Quelles cartes pour votre flipper ? Essayez notre Guide.